Made in Mind – Myths and Realities of the Contemporary Artist
2014, Art and Theory Publishing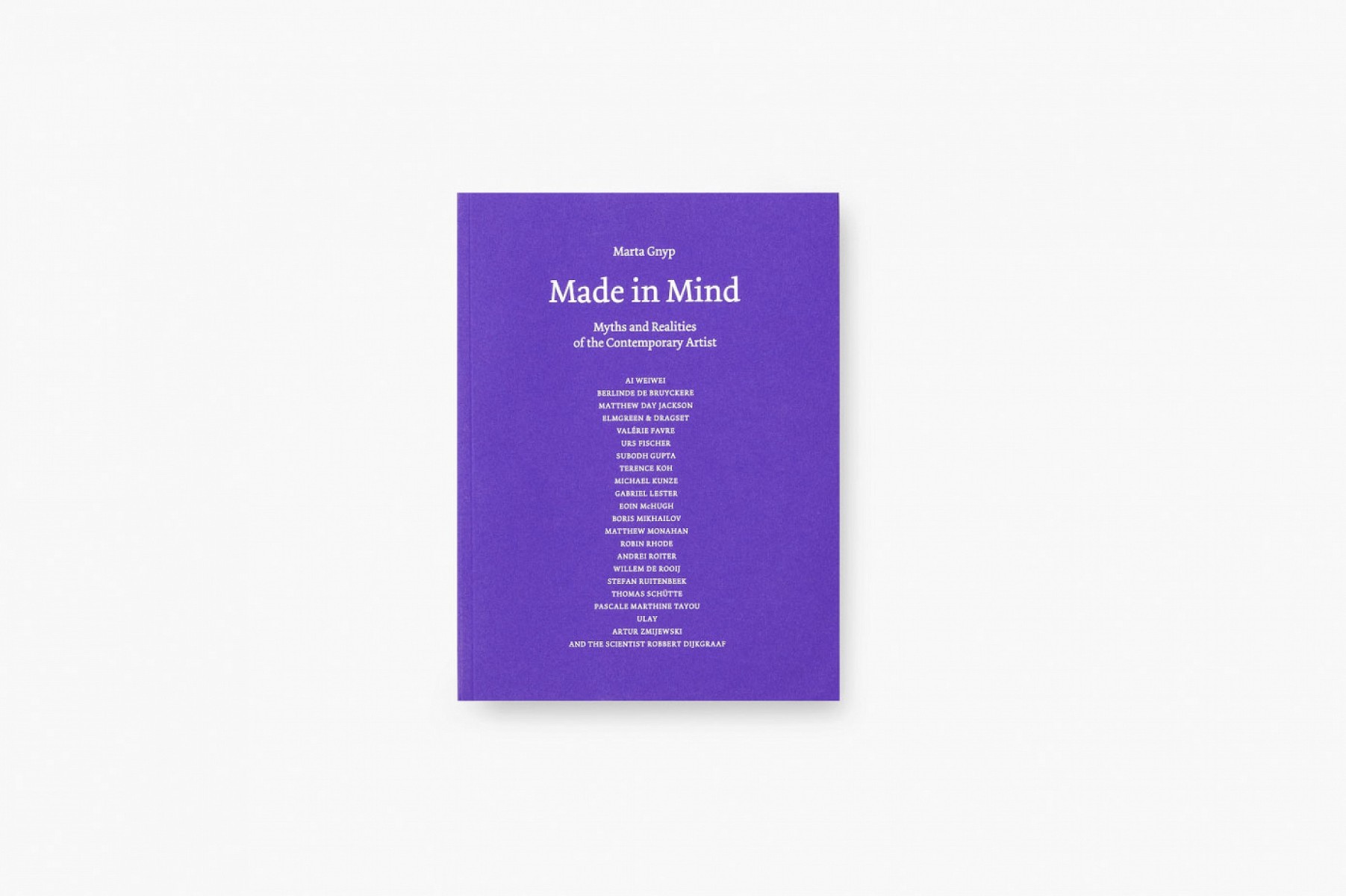 Genius, bohemian, social rebel, moral provocateur, charismatic visionary… The artist has always been surrounded by enchanting myths. Today, in a globalized world, images and information are easily visible and accessible, which in part has undermined and transformed the existing notions of the artist and the public. This new relationship between the artist and the art market is especially interesting and complex as it oscillates between celebration and indifference, affirmation and refusal of the market and its opportunities.
Briefly but inspiringly, Marta Gnyp analyses the fascinating phenomena that has influenced and shaped the context in which contemporary artists produce their artworks and present them to the public and collectors. In exclusive and personal interviews several important, international contemporary artists reflect on the idea of being an artist today, talking about their private motivations and ambitions, about art in general and their art in particular, and about their experiences of the ungraspable transformations that are shaping the world today.
Participating artists: Ai Weiwei, Berlinde de Bruyckere, Matthew Day Jackson, Elmgreen & Dragset, Valérie Favre, Urs Fischer, Subodh Gupta, Terence Koh, Michael Kunze, Gabriel Lester, Eoin McHugh, Boris Mikhailov, Matthew Monahan, Robin Rhode, Andrei Roiter, Willem de Rooij, Stefan Ruitenbeek, Thomas Schütte, Pascale Marthine Tayou, Ulay, Artur Zmijewski and the scientist Robbert Dijkgraaf.
Marta Gnyp is a Dutch art historian at the University of Amsterdam with an international business background. She is also a collector of contemporary art, art advisor, and contributing art editor for several international magazines.
2014
Art and Theory Publishing
304 pages
ISBN: 9789197998567
Price: 22 €
Shipping: (within Germany & EU) 5 €
International shipping: on request.